ENABLING A PEOPLE-CENTRED ENERGY FUTURE
As the energy transition accelerates, fuelled by groundbreaking clean energy technologies, the global spotlight on talent strategy intensifies. This has increased pressure to recruit, retain, and upskill to bridge skill gaps, exacerbated by retiring professionals leaving the sector, digital transformation creating new roles, and talent drain to technology sectors.
Navigating the energy transition and attaining net zero targets by 2050 will be a generational challenge, with STEM millennial and Gen Z graduates of today, being the energy leaders of tomorrow. The sector is therefore working to redefine itself to become an attractive career proposition for the next generation of talent. From creating flexible working environments which offers work life balance to fostering a culture of purpose that aligns with their values.
Despite evidence clearly demonstrating that a diverse and inclusive workforce fosters profit and innovation, yet only a tiny proportion of women continue to enter the energy industry despite the vast cohort of STEM graduates. Creating a diverse and inclusive workforce is therefore a strategic necessity in order to create a low carbon future.
The EGYPES 2024 Equality in Energy Conference will bring together global industry experts, including organisational change management and inclusion and sustainability leaders to drive the discussion on how talent strategy becoming an existential priority in creating a people-centred energy future.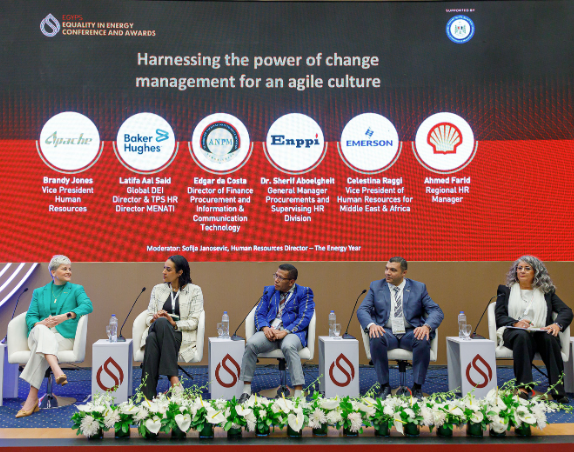 AGENDA
Wednesday 21 February 2024
KEYNOTE SPEECH
Reinventing the Energy Workforce of Tomorrow
PANEL DISCUSSION
Empowering a Net-Zero Ready Workforce – Rethinking Talent Development
PANEL DISCUSSION
The Role of HR in the Evolving Energy Landscape
PANEL DISCUSSION
Redefining Success: Millennial and Gen Z Perspectives on Careers in Energy
PANEL DISCUSSION
Fostering a Culture of Equality and Gender Diversity in the Energy Industry
Wednesday 21 February 2024
Plan your experience at the Egypt Energy Show